Your community can't find you? Increase your exposure...
Click JOIN to learn more and become a member.
Join
Helpful tidbits for parents and entrepreneurs
Staff
Ally Loprete, Founder and CEO, Host of This Little Parent Stayed Home Radio Show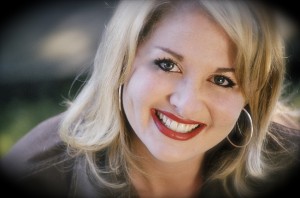 In 2008, Ally founded the widely popular OurMilkMoney.com, an online search directory that lists the products and services of self-employed parents in more than 80 cities across the nation. Through her own passion to create a society where parents are given an alternative to expensive daycares and long hours away from home, Ally has helped to inspire a movement that has parents everywhere realizing their power as consumers, and uniting together to rebuild a broken economy with home based businesses. Ally Loprete has been featured in nationally in Magazines such as Working Mother Magazine, in trades such as the Los Angeles Daily News and ABC TV's Eye Witness News, and in a great deal of internet media including The Business Opportunities Weblog, Divine Caroline, Motherhood Incorporated, WorkItmom, Work at Home Success, and The Mommy Reporter, to name just a few.
Originally occupying a career in the Entertaining Industry, and with a background and education in the Performing Arts, Ally's career and public personality first began to take shape by her success with her various roles in hundreds of theatrical productions, television and film. She spent years entertaining her public across the country by singing, story telling, and acting. An advocate of Outreach for today's youth, Ally led Improvisation Workshops to troubled teenagers residing at the Los Angeles Youth Network, The Santa Clarita Community Center and Shooting Stars Center. She had a successful extended run of her Solo written and performed show "Chasing Ally", At Circle X's Theatre in Hollywood, and is now a known motivational speaker to many women's groups across the country.Ally's determination to help other parents transition from full time working parent to successful self-employed parent has grown from her own experiences. Prior to becoming a self-employed parent, Ally spent several years in various creative roles at ABC Television on the Disney lot, and although her time there was rewarding and plentiful, it wasn't until her first son was born that she came to realize her true calling in life. Returning to work with knots in her stomach from dropping her newborn off at a poorly run home daycare, she became determined to find a way to better her family's situation. Ally's determination was fueled by her love of her children and her passion for helping others, and it ultimately led to her success as a self-made, stay-at-home mom and entrepreneur. 

She is determined to help other's deal with the sometimes overwhelming prospect of starting a new business while still running a household, and is resolute about creating a haven in which parents across the nation will continue to thrive and will get the support they need in their personal journeys.
Email: ally (dot) loprete (at) our milk money (dot) org
---
Julianne Alvarez-Wish, Communications Director


A military wife, mother, business owner and writer, Julianne was born an entrepreneur. At Villanova University she studied Operations Management specializing in Program and Project Management. She worked at various oil refineries honing her skills and ultimately opened her own consulting firm. She consulted on Environmental Restoration and defense projects including software development, phased array radars and tank development.
Julianne decided to take new direction in life when she became pregnant. She opened her own corporation, Wish Enterprises, Inc., to fulfill her own wish of being able to stay home with her children while contributing to the family income. With her husband's full support, she developed and founded The Wish Place. She recently bought Buy By Mom to continue to her mission of assisting parents who want to be successful in their businesses. Julianne writes articles for work at home parents on her blog associated with The Wish Place. She also does reviews of products produced by moms and dads and features businesses run by moms and dads on her Buy By Mom blog.
Julianne is also a professional writer and blogger. She writes for various online publications and is also a political writer.
Julianne's specialty is connecting people with great home business opportunities and providing unmatched one-on-one mentorship to those starting a home business. Her passion, purpose and goal is to help parents work from home so they can be home with their children. Julianne resides in Colorado with her husband, two sons, dogs and cats.
Email: julianne (dot) wish (at) gmail (dot) com
---
Wendy Conte, Finance Director
Wendy Conte began her career in the electronic component distribution industry over twenty years ago as a customer service representative. Ten years later she moved on to the accounting department where she found her passion.
She has always enjoyed the challenges and rewards of working with small businesses but after over 15 years of working as a bookkeeper for other people she decided to strike out on her own. Wendy offers small businesses the experience she has gained as a low cost option for their bookkeeping and accounting needs.
Email: wendy (at) conte (dot) net
---
Roz Walker, Social Media and Networking Director



Roz Walker is a wife, mother of two, and a true entrepreneur at heart. By age 10, she had started four businesses and even "hired" employees for some of them. She went on to graduate from Oakwood University with a degree in Accounting and worked several years in that field before transitioning to consulting.
During her 19 years in the Corporate world with a Fortune 500 company, she held roles in leading, developing, coaching and consulting employees on their personal and professional development. Roz also has 15 years of experience running home-based businesses.
Roz transitioned to the role of work-from-home-mom after welcoming her youngest child into the family. She had the desire to come home for many years prior to that, but had difficulty making that transition. Now her goal is to help other women transition home more easily by sharing her years of experience and acquired knowledge.
Roz has learned that she's happiest when working in her true passions, so she combined her entrepreneurial spirit with her love for coaching and leading others to discover their strengths, life purpose, and true passions so they can reignite their inner and outer glow. The result of this combination is her blog RozKWalker.com, better known as The Glow.
On her blog, you will find a variety of valuable content, information, tips, and inspiration in the areas of discovering passions, personal growth, building a successful home business, and the art of balancing it all.
Roz is an active blogger, trainer, coach and consultant who resides in Tennessee with her husband and two children.
Email: roz (dot) walker (at) ourmilkmoney (dot) com
---
Amy Beth Pitcher, Membership Director
Amy is a successful small business entrepreneur. She has an extensive back ground in direct sales and customer relations. Her leadership qualities stem from her 6 years serving as an Officer in the United States Air Force. Amy has also earned a Bachelor of Science in Aviation Technology, Masters of Art & Education and a pending PhD in Leadership Education. Presently, she continues serving her country as a KC-135 pilot in the Utah Air National Guard. She and her husband Shane run Country Gourmet Home, a gourmet food mix business, located in a certified kitchen in the back of their home. Through hard work and determination they were able to break free from the chains of corporate America and work from home. They describe this as one of the greatest blessings of their life, being able to do what they love while caring for their children from home.

Together Shane an Amy motivate and empower other business owners in navigating the unique barriers of a "spouse" ran company. They inspire others to live for their dreams and create their own success!
Email: AmyBeth (dot) Pitcher (at) ourmilkmoney (dot) com
---
Courtney Hilborn, Development Director
Courtney is a military wife, stay at home mom, grant writer and volunteers with military non-profits. Courtney loves helping others. When Courtney was a teenager she began doing volunteer work with a local animal rescue and from there branched out into other community service.

In 2010, Courtney started with a military non-profit called Operation Showers of Appreciation (www.osoamil.org). Courtney started out as a donations coordinator and worked her way up to Vice President and does everything from creating military baby showers to grant writing to helping with emergency assistance.

Courtney is a former civilian contractor as a Family Readiness Officer for the United States Marine Corps and military spouse and is actively involved with several non profits and helps her husband with his small business called DeadPilot 550 Handles. Courtney has started a non profit of her own in the past and has a knack for creating and making non profits successful.

Courtney is very enthusiastic about helping the Our Milk Money community.
Email: courtney (dot) hilborn (at) ourmilkmoney (dot) org
---